---
IMPORTANT NUMBERS
Office hours: 7:30 am - 4:00 pm
(925) 479-3900 - Office
(925) 828-3144 - Absences
(925) 829-8957- Fax
(925) 552-4489 - Kids' Country
Walt Disney School
For ALL Enrollment Information, please click here.
2014-15 TK/Kindergarten Welcome Packet
---
Lunch Menu
MealTime
Online at MyMealtime.com. You must have your child's student ID ready in order to set up an account. Student ID numbers can be obtained through your school. Please allow 24 hours to post onto your ...more
DISNEY GARDEN
Your child's education benefits from the WD Science Garden & Outdoor Classroom!
Click on the link to learn about becoming a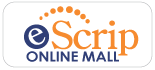 News
District needs help naming new elementary school!
The newest school to begin construction in the San Ramon Valley Unified School District is in search of a name. A small committee has been established and is seeking input from the community to select the name for the new elementary school (schedu...
Continue
| | |
| --- | --- |
| Posted by: Terry Koehne | Published: 4/24/14 |
Log In
CONTACT US
DISNEY AT A GLANCE
April Happenings...
Wed Apr 2: Breakfast Book Club - MPR - 7:45-8:30am
Wed Apr 9: DESEF Mtg - Lib RR - 3:30pm
Apr 14-18: Spring Break - NO SCHOOL
Wed Apr 23: PTA Mtg - Lib RR - 7pm
Fri Apr 25: Spirit Day-TWIN DAY
Fri Apr 25: PTA Family Fun Night - Bingo
Wed Apr 30: DESEF's Dining out w/Disney - BUFFALO WILD WINGS flyer
For more PTA and DESEF info, go to: http://wdparents.com
---
Traffix
The TRAFFIX bus program has made a huge improvement in the traffic congestion at Walt Disney School. The service has been consistently on time, the kids love riding the bus, and parents are saving a lot of time and money.

Passes for the Walt Disney 2014-2015 school year are on sale starting April 24th at the TRAFFIX website www.RideTRAFFIX.com. New and Improved Routes!!

For more information, visit www.RideTRAFFIX.com or call 925-866-TRFX (8739).
SIGN UP FOR TRAFFIX 2014-15 school year
Ridership on the TRAFFIX bus program has grown even more this year. We're seeing less traffic at school and our riders are developing important life-skills outside the classroom. It's safe, convenient and reliable, and the kids just love it.
For just $1 a day your child can ride the bus everyday – that's cheaper than driving!
So please, if you haven't done so yet, log onto their website at www.RideTRAFFIX.com or call (925) 866-8739 to find the route near your home. This is a win-win for all families, because the more kids we have on the bus, the less congestion we have in our neighborhoods and at school.
Important Reminder
Missing the Last Ten School Days for 2013-14 and
Independent Study Contracts at the End of the School Year
Students should be in attendance through the last day of school, June 12, 2014, to maintain their enrollment status at their current school. Independent study contracts will not be issued the last 10 days of school. All independent study contract work must be finished and submitted by May 29, 2014 in order for work to be graded and attendance to be recorded.
If your child must leave school earlier than 10 school days (May 29) before the last day of school and does not return before the end of the school year, your child may be subject to the following consequences:
 Incomplete or lowered final grades
 Review by school/district attendance review board
 Unenrolled and placed at the bottom of the 2014-15 waitlist.
If your student is unenrolled, there may not be a space at the current school for your student to return in the fall. In this case your student may have to be diverted to another elementary school in the district. Middle and High school students may not be able to access their elective choices if they reenroll upon their return.
Please note:
In accordance with California Education Codes 48205 and 48260, and District Board Policy and Administrative Regulation 5113, any student who misses 3 or more school days without a valid excuse, as defined by AR 5113, shall be reported as truant to the District attendance supervisor.
Missing the First Three Days of School 2014-15
As you plan your summer vacation, be aware that school begins on Monday, August 25, 2014
Because our district is growing, schools are very full and many continue to have wait lists.
 As in the past, if your child does not attend the first three days of school, your student will be dropped from the school on Thursday, August 28, 2014
In that event, you will need to reenroll your student. A space at your resident school will not be held for your child. If there is not space at your resident school when you return, your child will be placed at the closest school based on space availability.
The Hour of Code Campaign
Walt Disney students are participating in The Hour of Code campaign, launched by Code.org and supported by President Obama. Go to the school technology page at http://tinyurl.com/wdresources to continue learning.
Music Sign-up
Any 4th and 5th grade student who is interested in signing up for Instrumental Music or Chorus...
Here is the link to Mr. Rugani's Instrumental Music sign up form, which you can do online. Just click on Instrumental Music Sign-up. I

f parents have already signed up they do not need to do it again unless they want to.

For those 4th and 5th grade students interested in signing up for Chorus with Mrs. Ferreira just click on Chorus Sign-up to access the form.
New Student Enrollment
New Student Enrollment
All students transferring from outside the school district must first complete the Online Registration process.
You may click here
for more information and/or to begin the process
Thank you!
Message from Principal Haar
Dear Disney Community,
As always, it is a privilege to serve such an amazing community as a school leader. The support of the Walt Disney community never ceases to amaze me. Thanks so much for your ...more
Schedule for Apr 21-25
SDC PreK-AM 8:05-11:25

SDC PreK-PM 11:35-2:55
Monday-Tuesday - Thursday - Friday
AM-TK 8:30am-11:50am

PM-TK 11:55am-3:15pm

AM Kinder

Early 8:25am-11:45am

Late 9:30am-12:50pm

PM Kinder

Early 10:50am-2:10pm

Late 11:55am-3:15pm

Gr 1

Early 8:40am-2:05pm

Late 9:30am-3:05pm

Gr 2&3 8:40am-3:03pm

Gr 4&5 8:40am-3:05pm
Wednesdays-Adjusted Schedule-
AM-TK 8:20am-11:45am

PM-TK 9:15am-12:40pm

AM Kinder 8:25am-11:45am

PM Kinder 10:20am-1:40pm

Gr 1-5 8:40am-2:00pm
Student Council Meeting
Mondays 3:05-3:30
April 7
May 5
June 2
---
Welcome Parents!
Our Student Information System's parent portal is now open. You are now able to view important information about your child as well as make updates/changes to ...more
Ride the Bus
SIGN UP FOR TRAFFIX 2013-14 school year

To register for a seasonal pass for 2013-14 school year, go to www.ridetraffix.com.

Entering its 5th year of service, providing safe, convenient and affordable ...more
Before/After School Childcare
Classroom Donations
Did you know that a few teachers here at Walt Disney have projects on donorschoose.org that need your help? Starbucks is offering a special promotion right now, for every dollar you donate they will match it-with the code "morningjoe". Please consider helping to fund one of our worthy Disney projects. Visit:http://goo.gl/64V7l to be directed to Walt Disney teacher projects!
School Success Web Content Portal
SRVUSD Framework For Excellence
SRVUSD's new Framework for Excellence is a symbol for how the district is "supporting students and their learning" and "staff and their work."
Click to shop for Disney Spirit Gear